Family-Run Restaurant of Choice
Preferred Ice Cream and Coffee Shop
If you are looking for a premier walk-up and drive-up restaurant in Thermopolis, WY, search no further than Dairyland & Hot City Coffee. We are dedicated to quality and customer service. You can trust us to constantly offer the best-tasting recipes and an extraordinary restaurant experience. Read on to learn more about our food and beverage business.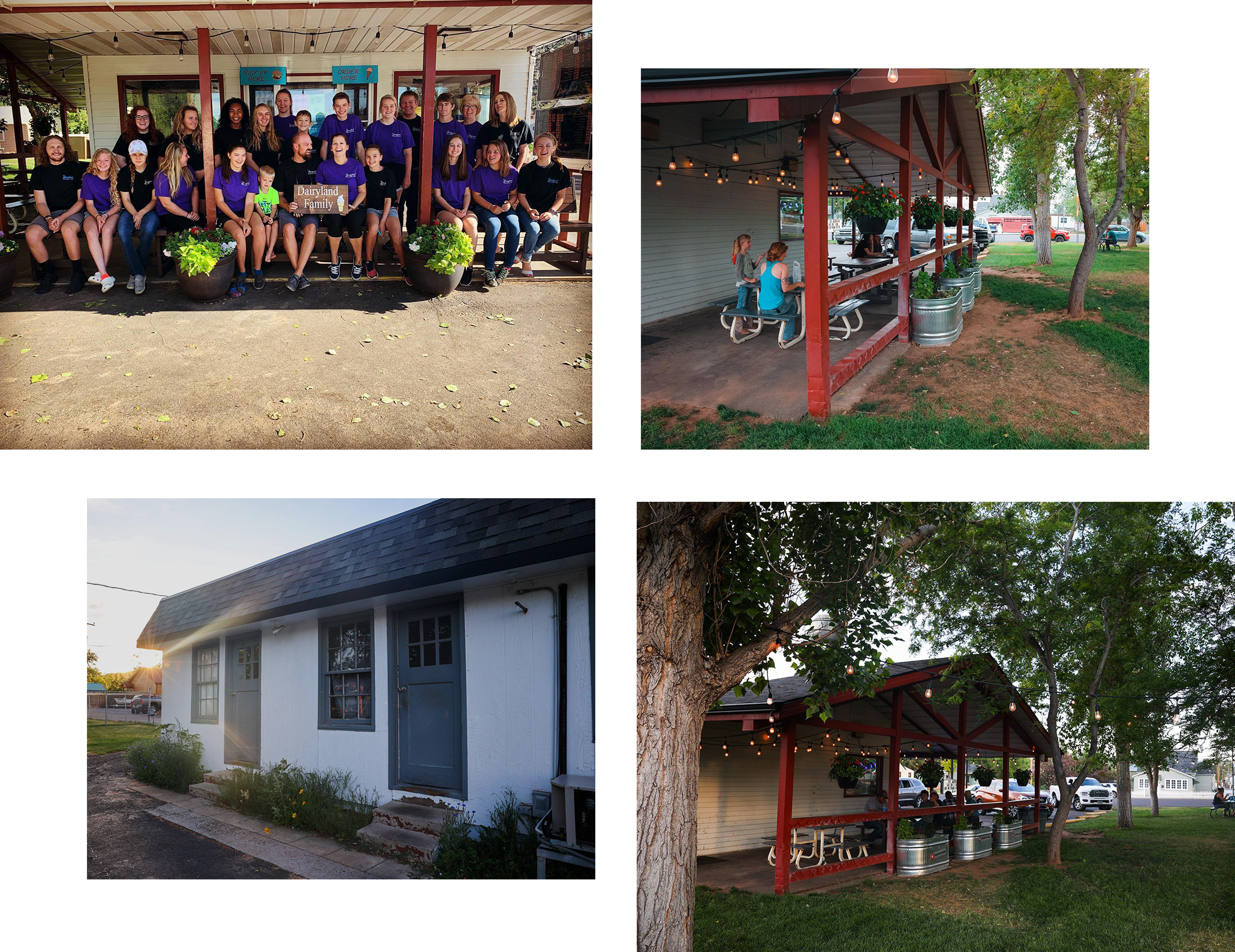 About Dairyland & Hot City Coffee
Dairyland & Hot City Coffee is a family business run by husband and wife Kevin and Jordan and their four kids: Sterling, Isabella, Kanyon, and Sofia. Their faith is very important to them, and they know this wouldn't be happening without their relationship with God.
Dairyland & Hot City Coffee has been in business for over 30 years. The previous owners are parental figures in the lives of Kevin and Jordan. They had the company for 20 years and did a great job setting up a format on how to run a business and treat employees. While managing the company, Kevin and Jordan realized that this business is their calling and ministry. Driven by their faith and love for kids, they decided to take full ownership in 2013.
Our owners love working with the teams in our community. They knew there weren't a lot of job opportunities for kids, so they wanted to be a place where kids could learn work ethic and life lessons, such as learning from mistakes and not repeating them. Until 2019, it was a seasonal business and only open from mid-April to Labor Day. Our owners then saw a need in our community that was not being met with a drive up coffee business. With 10 years of previous experience in the coffee business, Kevin and Jordan saw an opportunity to bring their love for coffee to Thermopolis, The Hot City. With Dairyland being able to add the Hot City Coffee division, this gave them the opportunity to be open year-round.
Ask About Our Walk-Up Restaurant
At Dairyland & Hot City Coffee, we are passionate about providing a memorable experience. Aside from our walk-up restaurant,
ice cream stand
, and outdoor seating, we boast a mini golf course for those who love the sport. We can also accommodate your next event. Ask us about large group packages for groups of 20 or more! Reach out to us via email or phone to get started. We will get back to you as soon as possible.